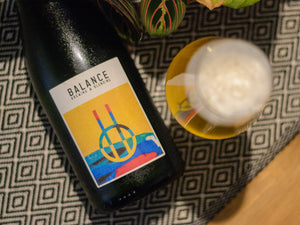 Saison de Maison Blend 2 - 750 ml Bottle
The second iteration of our house saison. A blend of barrel aged beer fermented with saison yeast, Lactobacillus and Brettanomyces. Dry hopped with UK Cascade from the 2021 crop.
With a slightly higher acidity than the first blend, you'll find vivacious carbination and pithy, sherbet lemon notes. The brett character is reserved with delicate leather, papaya and pineapple funk which melds with the resinous pine of UK Cascade.
Drink fresh to catch the bright, hop character at it's best or age to see where the funk takes it!