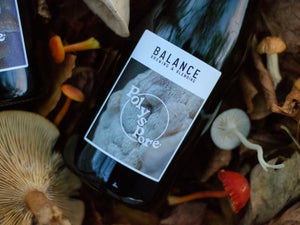 Lion's Mane - 6.5% - 750 ml Bottle
We've teamed up with Polyspore to create a beer aged on Lion's Mane mushrooms. Beer from a single barrel filled in December 2021 was moved onto the mushrooms and steeped for a week before bottling.
Zippy and wild with punchy aromas of citrus and vanilla which compliment the funky saison base. A beautifully layered umami sweetness gives way to the tart, fruity character from the beer and culminates in a long, nutty and savoury finish.
Drink now or age to see where the funk takes it!