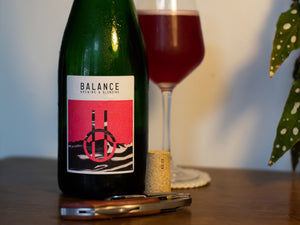 Jam - 750 ml Bottle
Jam is a blend of mixed culture, barrel fermented wild ale aged for four months on whole British damsons. The base beer is clean with complex yeast character and fruity funk which has developed during contact with the fruit.
Assertive cranberry tartness leads into jammy hedgerow berries, supported by champagne-like effervescence and beautiful tannic structure. Woody funk, ripe plum, marzipan and delicate notes of vanilla ebb into the lingering, rounded bitterness of damson skin.
Drink now to catch the fruit at its peak or age to see where the funk takes it!