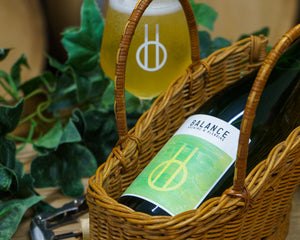 Experimental Series - Gooseberry - 5.5% - 750ml Bottle
Online only release!
Our experimental side always takes us in interesting directions. For the first beer in this series we chose to carry out a carbonic maceration and malolactic fermentation on British gooseberries before moving beer from a single barrel onto the fruit at a 1:1 ratio.
The result is a beer/gooseberry wine hybrid with aromas of white pepper, rhubarb and passionfruit. Bracingly tart white grape character and delicate floral notes alongside a bold structure really make this a drink to savour and spend time with.
Only 83 bottles of this beer exist. Once they're gone, they're gone!
Bottling Date: 11/1/2023
Max. TWO bottles per customer.