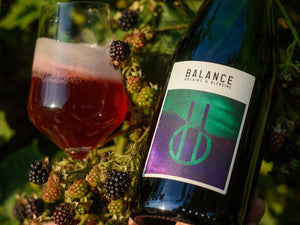 Bramble - 750 ml Bottle
Bramble is a blend of two barrels filled in June 2021 and aged for six months on carbonically macerated British blackberries.
Intense, almost inky blackberry character melds with spiced, leathery vinous notes and a deep, layered funk. Full, tannic structure along with a sharp acidity and carbonic bite refresh the palate between harmonious bursts of fruity minerality and earthy brett.
Drink now to catch the fruit at its peak or age to see where the funk takes it!